Visiting is not a luxury but a knowledge trip to explore how an urban desert small city can transform into a global cosmopolitan within just four decades. The tourism attractions it offers are not less than any hi-fi tourist destination of the world. Many tourist guideposts are available on different websites for first-time visitors to Dubai. There is a lot of relevant material you can find to make up your mind and develop a plan to organize your trip. The more appropriate way, however, is to join a group tour. This way you can save a bit of money and time. The organized group tours will take you to many attractions as well as destinations that you can not enjoy as an individual. 
The following lines are guides to help a first-time visitor to Dubai. 
Dubai Visa and Travel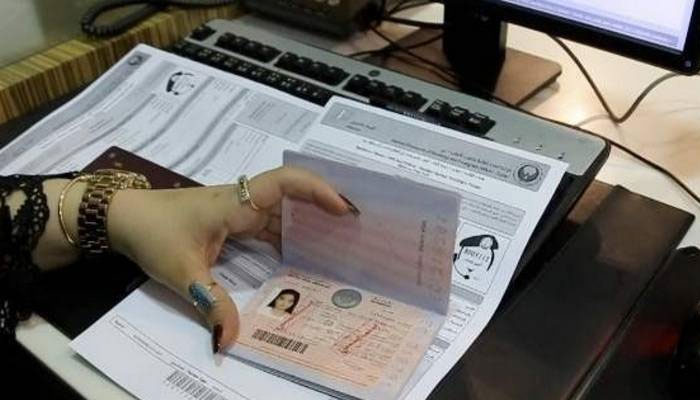 UAE offers entry visas on arrival to citizens of many countries, especially the first world developed countries. The citizens of many other countries need a prior visit visa through the UAE embassy/consulate in their country. The good news is that getting a UAE visa is not much difficult. Dubai and other UAE states promote tourism. Their visa requirements are easy to attract visitors.
The best way is to reach Dubai by Emirates or Etihad Airlines. Both lines operate from all major cities of the world. In another case, you can take any other suitable flight from your home location or a nearby international airport. 
The Best Visiting Season
Dubai is a hot desert city where you can enjoy your winter vacations. November to March is an ideal time to explore Dubai in pleasant weather. It is traditionally a tourist season in Dubai. Make your mind to expect rush and a bit high prices. However, if you want a pocket-friendly tour, summer is a good option. Tickets and hotels are available at low rates. The best thing is, Yacht rental Dubai services are available all year round to make your trip remarkable.
Plan a Stay
Dubai is full of hotels, especially luxury ones. Enjoy a stay in a luxury Dubai landmark if your pocket allows so. The other option is to pick a lower class of hotels or a rental service like Airbnb. Dubai has much to explore that needs a bit longer stay of about a week. Stay at a central place like Dubai mall near Burj Khalifa. On one side you can visit Dubai Marina with Palm Jumeirah and Burj Al Arab. The opposite end of this "strip" is the Dubai airport and Old Dubai with the souks. This strip passes through the Jumeirah filled with beach resorts, shops, and restaurants. Stay closer to these landmarks if you prefer to stay in a crowd.
Getting Around Dubai
Like many other tourist locations, Dubai is full of traffic. It is difficult to move in rush hours. Various options are available for taxi services. Select one according to your taste and affordability. Use a regular taxi for the best price. Using fancy Lexus taxis will be heavy on our pockets. 
Dubai has a neat, speedy, and easy-to-use Metro system. It is best during the rush hours. On weekends the system is overcrowded and compromises on the availability of seats. The other issue is changing trains for various routes. 
The Buses are also available. There are two bus systems. Both are located at the Dubai mall for pickup and have different routes that take you to all the main areas. Again the system is not suitable for rush hours and on weekends. Moreover, you can also book a yacht to reach bluewaters island to experience the Ain Dubai adventure.
Dress Options
Dubai has its own peculiar culture based on Arab and Islamic traditions. There are areas where casuals are allowed. Women folks need to wear a body covering dress. The traditional hijab and abaya are mandatory while visiting Mosques. Beach is a place to wear swimming suits. In restaurants and other spots, you need to wear a formal body covering dress. The couples can hold hands in public. Kissing and embracing are not appropriate to match the culture of the city. 
The Cost Factor
Dubai in no way is a cheaper city but a costly one. Budget trip options are available, especially in group tours. The UAE currency called "dirham" or AED for Arab Emirate Dirham is among the stable currencies of the world. Coins are also available. You can exchange money on arrival at the airport. The Malls, however, offer a slightly better exchange rate. Mastercard or Visa are acceptable everywhere. Some others do accept American Express also. 
Communication
There is no language barrier. English is easily understood everywhere. Signs are in both English and Arabic. Dubai is a multi-lingual city where people from all over the world work and reside. 
Food and Drinks
Dubai offers multicultural cuisine, and pretty much anything you want to eat you will find here. There is heavy, delicious, and spicy Asian, Indian food. The Arab, Oriental, Continental, and Turkish restaurants offer traditional food. Since this is a Muslim region, do not expect to find pork in restaurants. However, there is plenty of seafood, lamb, beef, and chicken. Popular dishes include shawarma (sliced meat like a kebab), hummus, curried dishes, basmati rice, and marinated whole fish. Dates are also very popular. They come in many varieties and you will find date markets and fancy date shops in the malls. Try some with Arabic coffee.: Tourists are allowed to drink at licensed hotels, bars, and restaurants in Dubai. Drinking in public is not permitted. 
There are many more attractions to visit in Dubai that I intentionally avoid mentioning. Please check my other posts to watch and see trips options. This post particularly is focusing on introducing Dubai to first-time visitors, the city, people, culture, and city moods.